Getting Twitter image sizes right is simpler than you think. From Twitter Cards, Twitter Moments, to GIFs, here's everything you need to know about getting your Twitter image sizes right for 2023.
Twitter image sizes at a glance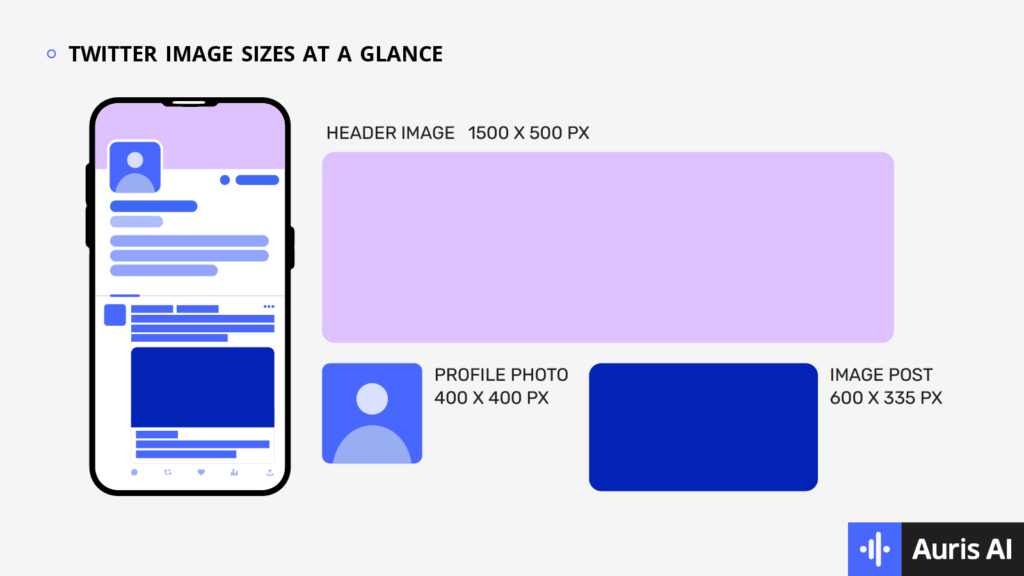 Profile Photo for Twitter
Aspect ratio is 1:1
Recommended dimension is 400 x 400 pixels
Maximum file size is 2MB
Take note of what are in the corners of your profile photo as they might get cropped.
Twitter Header Banner
Aspect ratio is 3:1
Recommended dimension is 1500 x 500 pixels
Maximum file size is 2MB.
Part of your banner will be blocked by your profile photo, so take that into account when designing your header banners.
Twitter In-Stream Images
According to the Wall Street Journal, 85% of Twitter users use Twitter from their mobile devices. This means that the images you post on your Twitter feed should be optimised for mobile view.
Recommended dimensions for feed is: 600 x 335 pixels
Aspect ratio is 16:9
In-stream images are displayed at a 16:9 ratio of 600 x 335 pixels, and can be clicked and expanded up to 1200 x 675 px.
Image file size: Maximum 15mb on twitter.com, but 3mb on ads.twitter.com
File types: PNG, JPEG, GIF are recommended. Twitter does not support BMP or TIFF files.
Important things to note:
If you're uploading GIFs, make sure it is one that loops. GIFs that are not set to loop will be displayed as a static image.
Images taller than the 16:9 aspect ratio will be cropped in the feed on both mobile and desktop, except for GIFs, which will appear up to a 1:1 aspect ratio.
Most people almost never click to see full-size images, so centralise your most important content in the image such that it doesn't get cropped when Twitter collapses your image in the feed.
For in-stream images, you can share up to four images per tweet.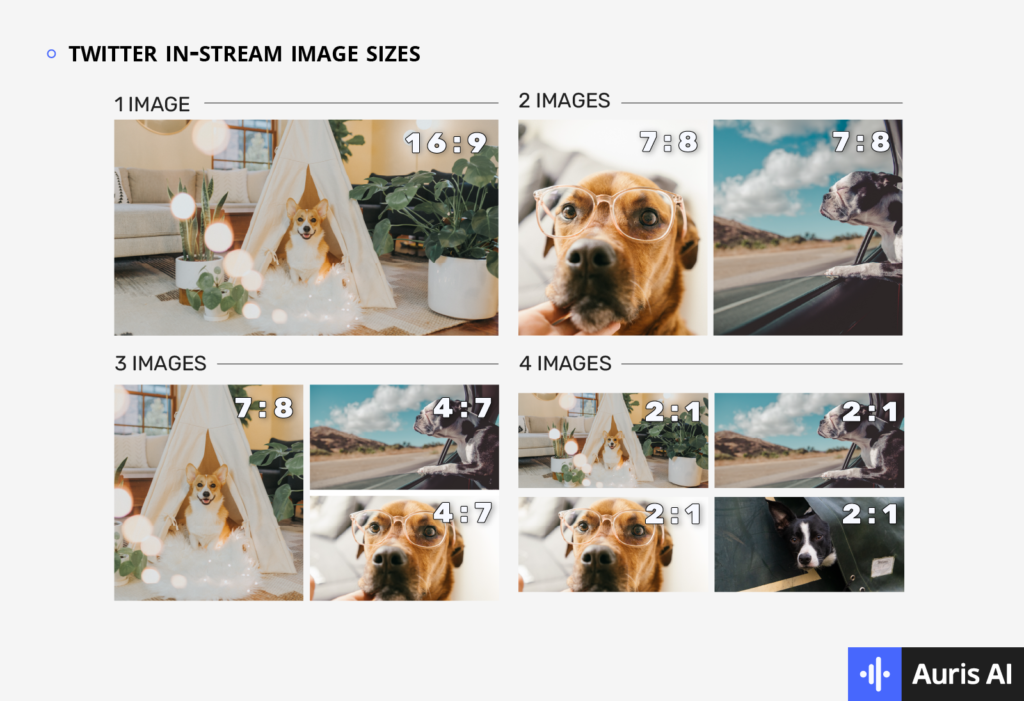 Shared Link Image / Twitter Cards
Twitter generates a Twitter Card when you post a link that has a featured image. It embeds the compressed version of the featured image in the tweet. These Cards are automatically generated and you cannot choose how they are created.
There are three types of cards: Summary card, Player card, and App card.
Summary Card Sizes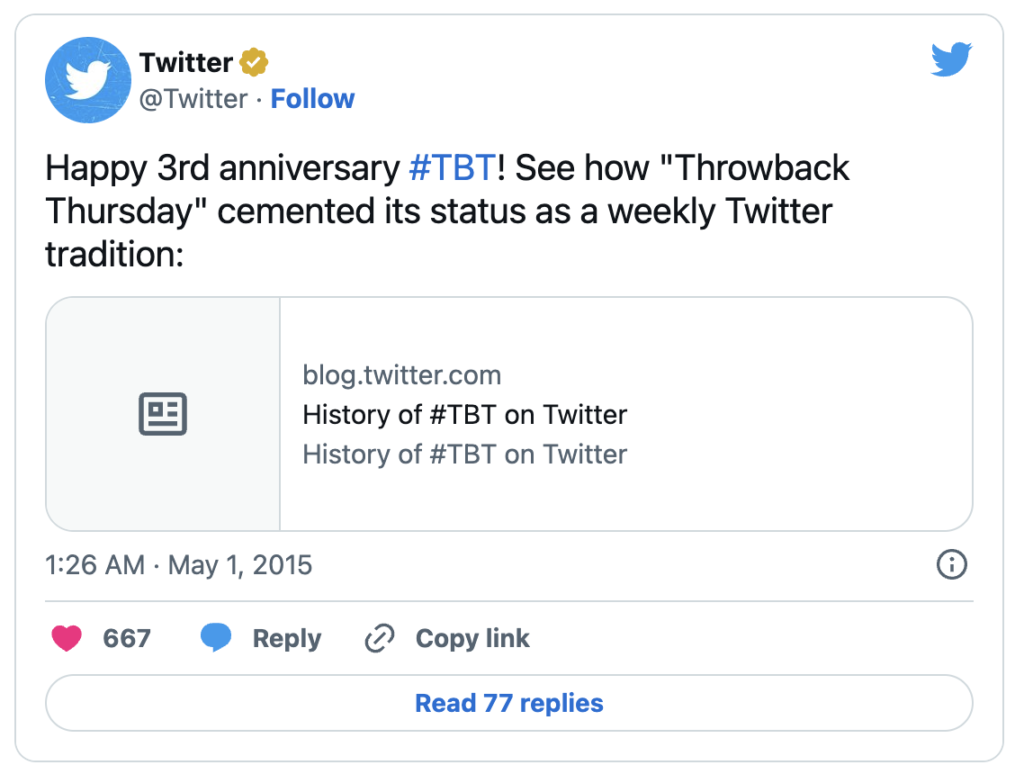 A summary card appears when you share an URL on your tweet. Twitter automatically generates a thumbnail, title and description from the web content. This is to show your audience a preview of the content before they click through to the page. If you are using Twitter to promote your website, blog content or items you're selling on your e-commerce store, these will be important for you to take note of.
Image: At least 120 x 120 pixels
Aspect ratio: 1:1
File size should be no more than 1MB
Title: 70 characters
Description: 200 characters
Summary Card with Large Image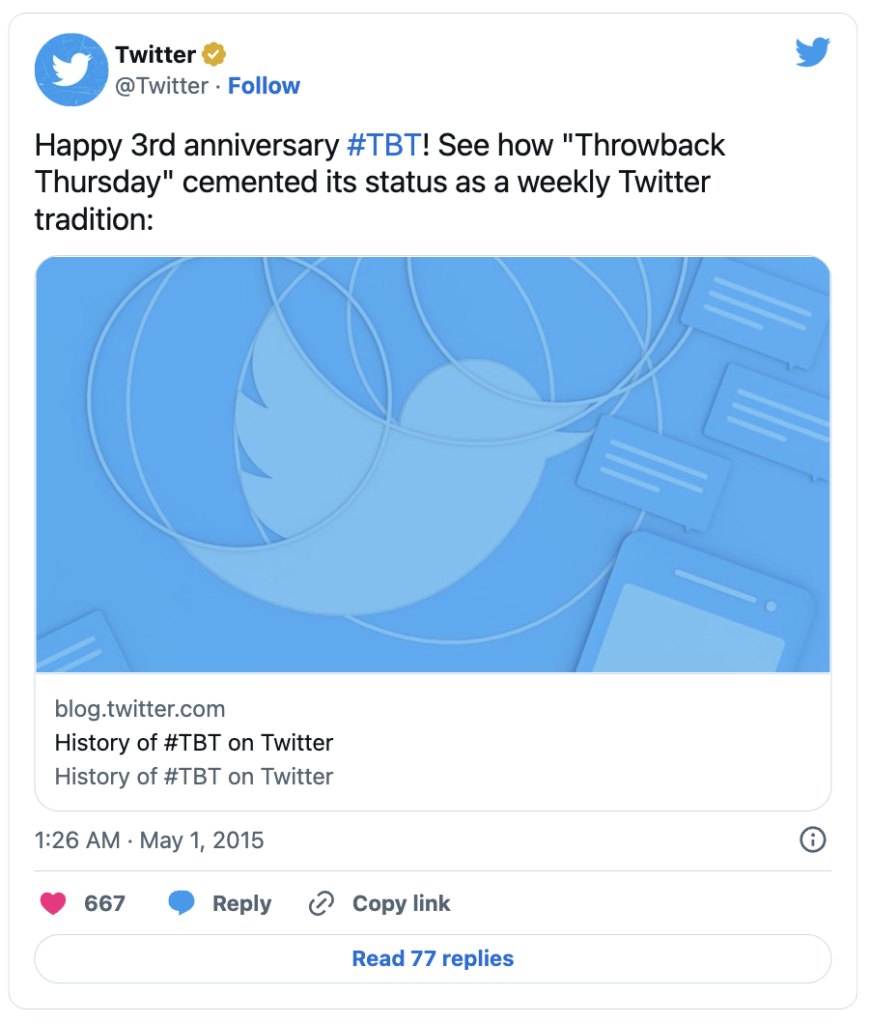 This summary card is similar to the previous one, but, with a larger image. The larger image is shown at the top of the card, with the title and description shown.
Recommended dimensions: 876 x 438 pixels
Minimum dimensions: 280 x 150 pixels
Allowed File Types: JPG, GIF, PNG
File size should be no more than 1MB
Aspect ratio: 2 x 1
Player Card Sizes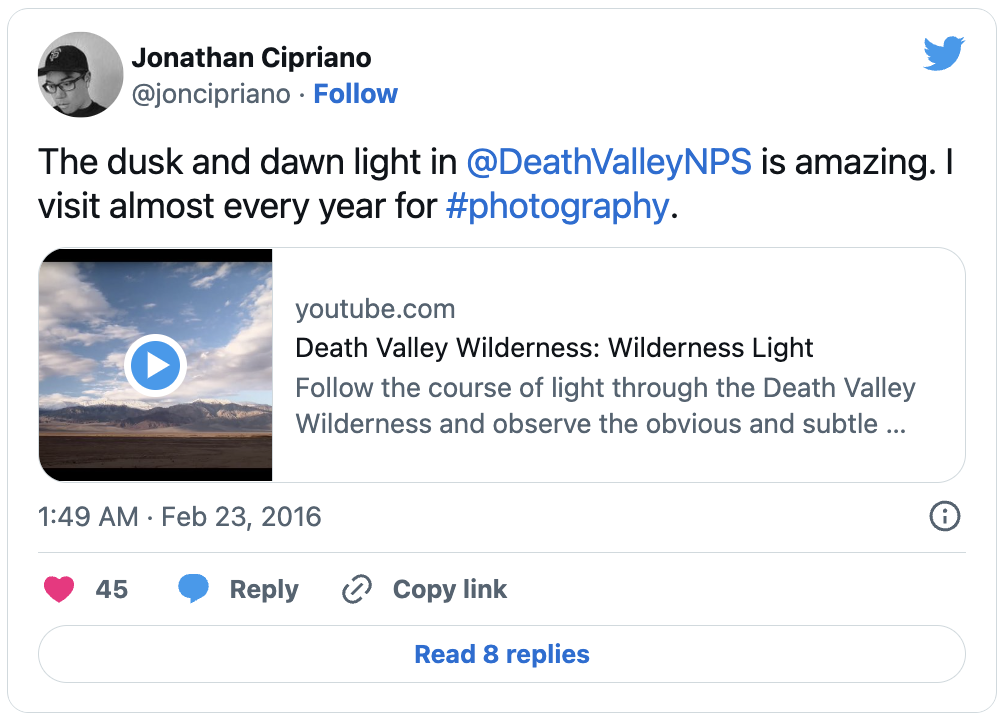 A player card appears when you share video, audio and other playable media hosted on external websites. This is particularly useful when you are looking to amplify YouTube videos, podcasts or music. Your audience can then play the files right on Twitter, without having to disrupt their experience by clicking through to an external website.
Video of the thumbnail should be the same size as your video
File size should be no more than 1MB
App Card Sizes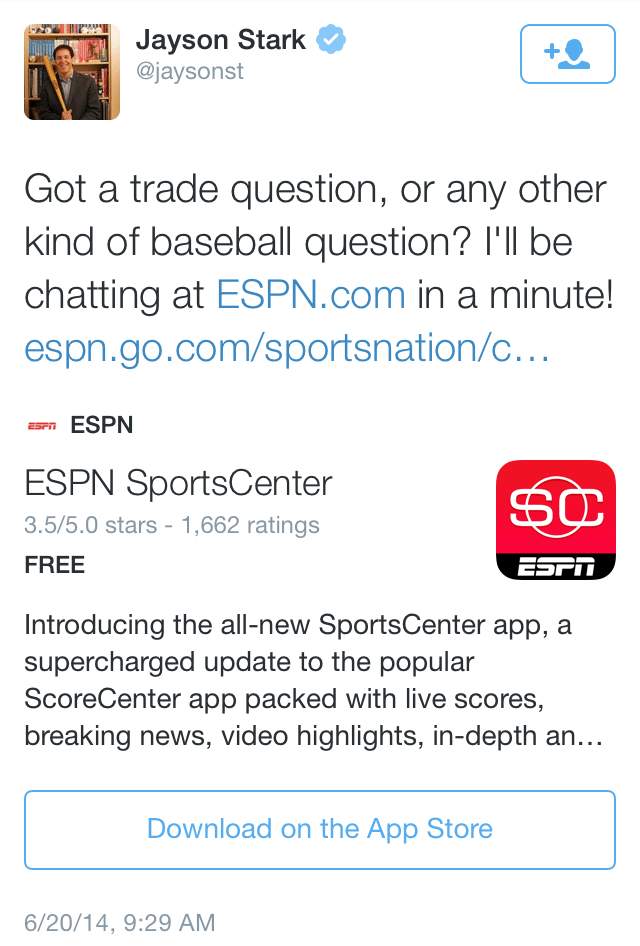 App cards show a preview of your app icon, description, and even the price and rating of your app. This is an important feature to note if you're looking to promote your app.
Title: Pulled from app store
Description: 200 characters
Image: app logo pulled from app ID. Image should be at least 800 x 320 pixels.
Twitter Lists
Twitter Lists are curated selections of Twitter accounts. Users can create their own lists or subscribe to existing lists created by other users. Twitter introduced the header image to Lists in 2020, and the specs are the same as Twitter profile header images.
Recommended dimensions is 1500 x 500 pixels
Aspect ratio is 3:1
Twitter Ads
There are currently two types of website image cards for Twitter ads: Landscape and square. These will be linked to your website.
Recommended dimension for landscape: 800 x 418 pixels
Aspect ratio for landscape: 1.91:1
Recommended dimension for square: 800 x 800 pixels
Aspect ratio for square: 1:1
Title: 70 characters
Description: 280 characters. This includes the link which reduces character count by 23, so you should only have 257 characters for your Twitter copy.
Maximum file size is 3MB
File types: PNG and JPEG. Twitter does not support BMP or TIFF files.
Promoted videos
Title: 70 characters
Description: 200 characters
File type: MP4 or MOV
File size: Maximum 1GB
Max time: 2 minutes and 20 seconds (Select advertisers can request an increase up to 10 minutes. You will need to contact your Twitter Account Manager for this).
Video resolution: 720 x 1280 (portrait), 1280 x 720 (landscape), 720 x 720 (square)
Aspect ratio: 16:9 or 1:1
Twitter is a great way for you to connect with your community, and can be a powerful tool if you use it right. But if you're also looking to expand your audience with other social media channels, check out our guides below: